Excellence in Dance, Drama & Musical Theatre!
Fineline Theatre Arts educates all students, recreational or pre-professional, in all aspects of the performing arts. Our community is inclusive, welcoming all students without exception.
Our faculty is committed to delivering a clear, enlightened education in a nurturing atmosphere. Each faculty member has achieved professional success in their particular discipline and enters the studio with the intention of encouraging, motivating, and inspiring students to approach their work with a sense of joy and creativity.
Our students receive a diverse education that builds confidence, self discipline, a positive attitude, and a lifelong appreciation for the arts.
Share the wonder of the performing arts with us today!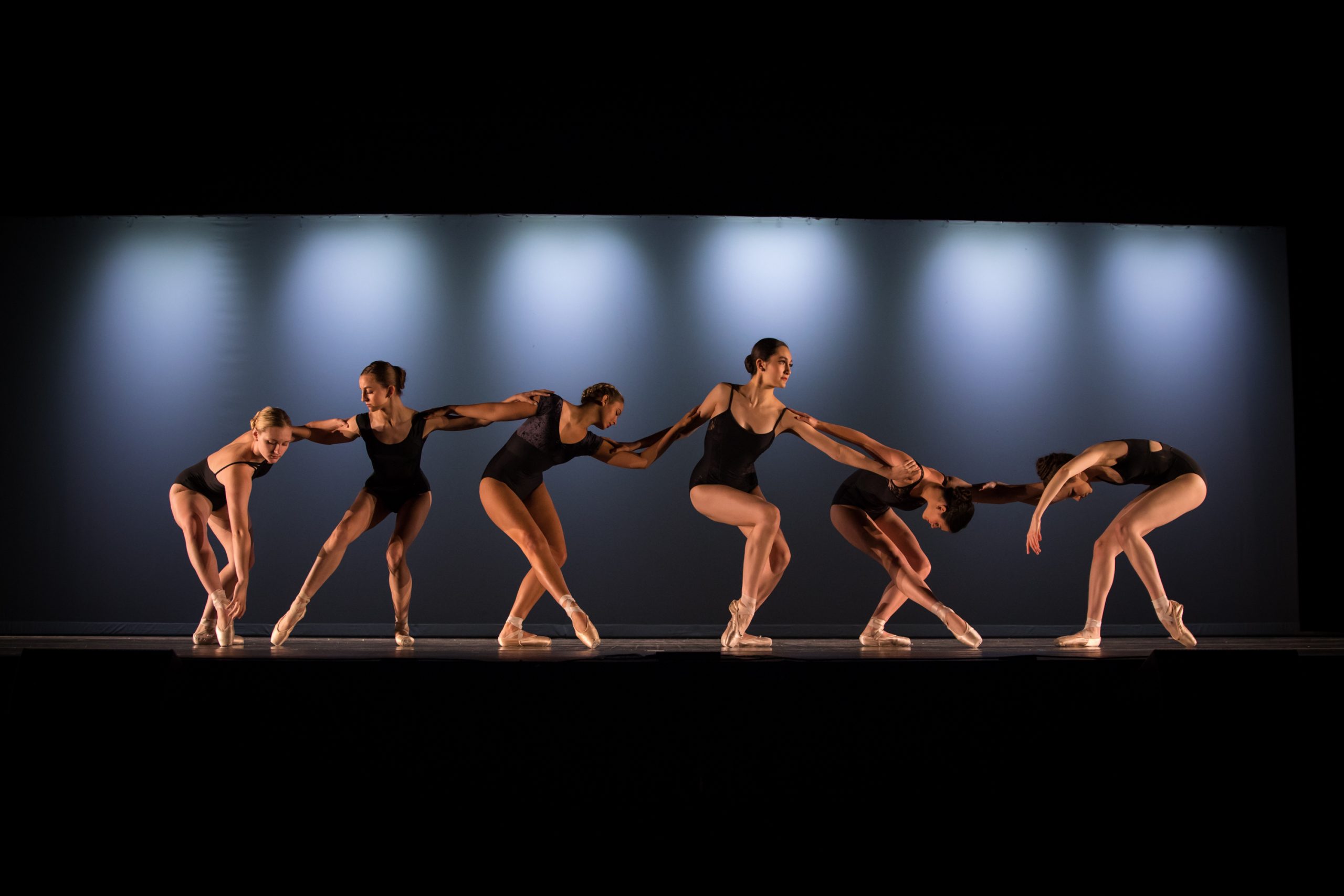 ACROBATICS
What is acro and how is it different from gymnastics? Acrobatics is an art form. It is not a sport and is not taught with Olympic competition in mind. ACTING & MUSICAL THEATRE
In essence, creative drama is dramatic activities which have the experience of the participants as the goal. BALLET
Our ballet program uses the syllabus from the American Ballet Theatre National Training Curriculum. JAZZ
Jazz dance is an exploration of style and presentation; it emphasizes balance, flexibility, coordination, strength, and creative expression. MODERN
The modern program gives students a traditional modern dance foundation that segues into contemporary modern dance forms. TAP
Tap is excellent for the body and the mind. When a student puts on a pair of tap shoes they become a dancer AND a musical instrument! THEATRE DANCE
With over 60 combined years of Broadway experiences and shows, Scott Wise and Mary Ann Lamb have a near endless repertoire of original choreography in their heads. VOCAL PERFORMANCE
Ages 11 and up. Performing a song in front of a small group or a large audience may look easy but there is art and technique to it. The performance of a song within a musical or in a cabaret setting must have intention, move the audience emotionally, and be entertaining.
TESTIMONIALS
My children grew up at FineLine, spending every afternoon and weekend there since it first opened over a decade ago. The programs and teachers there are second to none. We were extremely fortunate to be able to make this amazing program their home away from home. We recommend them to all of our aspiring performers here at Education without Walls!

My daughter loves this place and adores each and every one of her teachers. She is unbelievably grateful for such a supportive and non-competitive environment. ALL of the staff are professionals, with extensive experience dancing and acting on Broadway, and at some of the most prestigious schools in the world. It is amazing, that there is a performing arts school of this caliber in our town!

I've been to many music classes with my children and am so thrilled to discover Little Birds Music Class. My youngest is very shy and at the 2nd class was participating with Felicia, the instructor! Such a warm, professional and flexible environment. If there were an option to give 6 stars, I would have!

The Staff at FineLine is the best there is, any student would be fortunate to walk in their front door and take in what they have to share - they will grow and learn and discover who they are as an artist.

This is an AMAZING school of Arts for developing children from little tots all the way to transitioning to College. Elizabeth, Scott and the Staff are all loving, supportive and have the kids best interest, safety and potential growth at heart. Our family loves this school!

A wonderful, nurturing place to learn! The teachers are so talented! I highly recommend Fineline Theatre Arts! !!!!

Fantastic place for children. My daughter loves it! Support the arts in New Milford!

Most fantastic place ever!! We love being a part of the Fineline family!